Welcome to Secondary School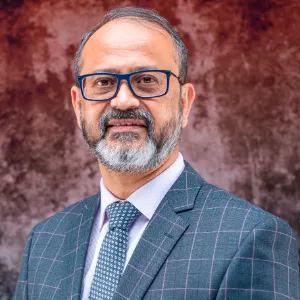 Since its inception, Premier Academy has established a reputation for trustworthiness, integrity, and academic brilliance. As one of the top international schools in the nation, Premier Academy is renowned for its excellence and tenacity fostering students' holistic (cognitive, psychomotor, and affective) development for years. This school is dedicated to assisting children in becoming complete adults who serve not only their local communities but also their countries of residence and the greater good of humanity. 
We, at Premier Academy, offer the IGCSEs and the A level examinations under the Cambridge Assessment and International Examination curriculum in addition to some subjects that are also available through Pearson Edexcel.
Our educational pedagogies' core components are experiential learning, research, and the practical and application-based delivery of curricula across various disciplines/subjects. Our students are trained to cope with the problems in life because they are self-assured, accountable, thoughtful, involved, and innovative. While our curriculum is rigorous it is also engaging and promotes creativity, innovation, and an exciting teaching-learning experience. Academic, co-curricular, and extracurricular activities are skilfully incorporated into the curriculum to support the students' overall development. We offer modern sporting facilities along with qualified coaches and PE teachers. There are many opportunities for students of varying abilities to practise and succeed in various spheres of learning. In practically all extracurricular activities at the local, national, and international levels, our students have excelled.
We encourage our students to take part in various international competitions. The Cambridge Upper Secondary Science Competition and University of Waterloo Mathematics Contest are two such examples.
Along with other events, our students are given equal opportunity to actively participate and express themselves during community festivities, music and dance talent shows, drama productions, annual school plays, cross-country races, sports days, and science fairs. Our students also go on exciting field trips, particularly Presidential Awards, where they learn independence and self-dependence.
The school hosts several seminars, discussions, and programmes where professionals from diverse fields are welcomed to inspire and direct our students. We also offer Continuous Professional Development to our teachers.
We are a school that students want to be in. We are a School of Choice and believe that student discipline is the key to their success. Instilling 21st century life skills in the pupils is something we work very hard at. Our goal is to help kids become life ready. We are a highly motivated & enthusiastic team of educators who are committed to apply the best pedagogical standards, both inside and outside the walls of our school.
We are quality conscious, and we pride ourselves as an institution driven by the ISO Quality Management System.
We are focussed on our goal – empowering our learners to become individuals that make a difference in the world. 
You can teach a student a lesson for a day; but if you can teach him to learn by creating curiosity, he will continue the learning process as long as he lives.
-Clay P. Bedford
From Lower Secondary through IAS/IAL levels, we are a fully accredited Cambridge school. In lower secondary, we provide the diagnostic CEM test, which is administered by Cambridge and offers the teachers an overview of a student's academic and professional profile. This test allows us to assess the talents of our students and concentrate on enhancing their potentials.
A smooth transition to upper secondary is provided for students via our lower secondary checkpoint exams, which help expose them to IGCSE expectations.
Our academic year runs from September to July

Term 1 runs between September and November. (15 weeks)
Term 2 runs between January and March. (12 weeks)
Term 3 runs between April and July. (12 weeks)
Click the link to get Term Dates
Subject Offered in Key Stage 3
Subject Offered in Key Stage 4
NB: All subjects mentioned above are examined under Cambridge IGCSE except Art & Design and Psychology that are examined under Pearson Edexcel.
Subject Offered in Key Stage 5
NB: All subjects mentioned above are examined under Cambridge IAS & IAL except Art & Design which is examined under Pearson Edexcel.
We track our student progress immediately they set foot in year 7 to enable us to establish their trends in every subject. This gives us a picture of whether they are stagnating, regressing, or progressing. Depending on the trend, we have interventions including counselling, remedial classes, parent-teacher consultations (PTCs) and Learning Support to enable them stay on course.
Premier Academy has an assessment policy that offers both formative and summative assessments. These include assignments, projects, presentations, midterm tests and end of term exams. We have a weekly homework timetable that ensures students have quality time scheduled for each subject. Assessment in each subject is very comprehensive and enables our learners to have deep learning experiences.
Experiential & Research based Learning
The school has heavily invested in Science and Computer laboratories to ensure adequate practicals are done in preparation for the final exams. There are separate laboratories for junior classes and senior classes to meet the unique needs of lower secondary and the IGCSE/IAS & IAL levels. Further, the computer laboratories help the students meet the subject specific needs of computer science, coding, and research work in Global Perspectives.
As a school that celebrates success, we have always celebrated with our top achievers during our Annual Awards Afternoon, where students who excel in internal exams and the Cambridge exams are feted. This is an annual event where parents and guardians, staff, alumni, and the school board of governors join us in celebrating this auspicious event in our academic calendar.
As continuous improvement is our mantra, we are ever exploring new ways and collaborating with others to ensure our flag flies even higher.